To celebrate the release of my latest novel, An Uncertain Confidence (now on sale at several retailer sites), I ventured over to Smashwords where they were kind enough to put together an interview for me.
Books by This Author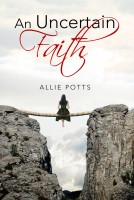 An Uncertain Faith by Allie Potts
Be careful what you wish for. Trapped by her responsibilities in a dead-end job, Charlotte used to yearn for the life she had before marriage and motherhood. That was until the day she came home to find her husband and son missing. Did they leave her or is there a more dire explanation?
---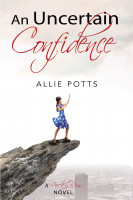 An Uncertain Confidence by Allie Potts
Will Charlotte's confidence prove to be her greatest strength or will it be her greatest mistake yet? An Uncertain Confidence is a sweet contemporary story and fast read about friendship, trust, and the lengths we often go to protect those we love.
---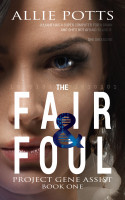 The Fair & Foul by Allie Potts
Brilliant programmer and researcher, Juliane Faris agrees to be part of an experimental procedure involving a manufactured virus. Subjects are granted unprecedented knowledge and cellular control over their bodies, but viruses have a way of mutating and altering the altering the lives of those who never knew they were at risk.
---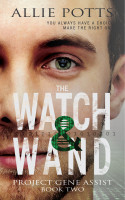 The Watch & Wand by Allie Potts
Between a war declared on all but the most basic technology, worldwide economic collapse, and a plague-spurred global panic, governments have collapsed leaving law and order to be defined by those left behind. Stephen knows he should be grateful but can't help wishing his life was more than survival. That was until he met a girl on the run from a group known as the Watch.