It will no doubt stun my children to realize that their, oh, so young looking mother lived at a time when the majority of households lacked a personal computer.  I mean, personal computers existed, but they were the size of a microwave oven (or larger) and the cost more than a few car payments. As a result, the most exposure most kids received was in the computer lab at school. Considering the laws of supply and demand, the lack of household market also limited the number of available programs, especially those designed for young people.  However, our school system managed to find one that both educated and entertained (it helped it came bundled with the operating system). It was called – Oregon Trail.
The premise was this – you started out in Missouri in the 1800s as an intrepid settler determined journey to Oregon's Williamette Valley, a mere 2,170-mile / 3,490 km jaunt to the Western side of the USA, via covered wagon with only your family, a bit of cash, and what you could carry. Along the way you had to deal with challenges such as broken axles, fording streams, and a little thing called death going by the names of typhoid, dysentery, drowning, starvation, and/or snake bite.
It's good old-fashioned fun for the whole family!
Imagine my delight, then, to find the powers that be, hoping to tap into the current nostalgia trend as evidenced by recent remakes or reunions of movies and shows from my youth, produced the analog remastered Oregon Trail – The Card Game. I couldn't hand over my money fast enough, buying it for a friend.
We laid out the cards. We attempted to read through the rules. I may have drunk too much wine. Somehow, before we had called it a night, we managed to play two games and my character hadn't died once. It was a feat I'd rarely managed in the computer version and the game, a fun reminder of how far society, as well as our technology, has come.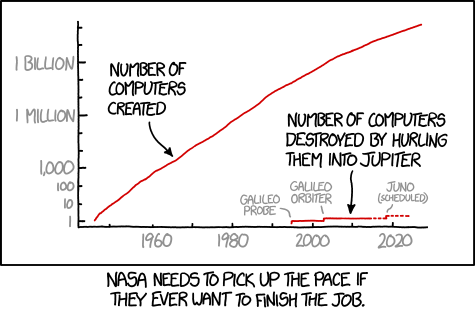 My sons, on the other hand, have never known life before computers small enough to carry in your pocket and it has become easier to manage the list of names of families lacking a smartphone than those who have one. As a result, this little device has gone from a luxury item to a tool more necessary for the smooth functioning of my household as well as my community than the mailbox outside our door.
For example, Kiddo's school required me to download not one but three apps just to handle daily communication. There is Remind – an app used for school-wide memos such as upcoming teacher work-days, class photos, and past due library book notices, Shutterfly Sites – a program containing his class list of contacts and volunteer / school supply sign-ups, and his teacher's personal favorite, Class Dojo, which allows here to post pictures of their educational day, highlight individual student performance, and save on paper in the form of printed weekly newsletters. As a result, the majority of my phone's notifications are school-based, not that I'm complaining.
I didn't think anything of it then, to receive a message from Kiddo's teacher indicating that an attached letter would be coming home in Kiddo's school bag. However, opening the attachment, I realized this was not just another noticed about a school fundraiser or upcoming assignment. Oh no, nothing fun like that at all. Lice had been found in Kiddo's classroom.
The rest of the letter went through the basics – how the very real version of cooties can make their homes on the scalps of adults and children alike regardless of cleanliness or personal care and what to do if you see their nits in your child's hair. We verified that Kiddo hadn't been colonized as soon as he came home, then again the next morning, and later the following day. And yet, even though I knew he hadn't brought uninvited guests home, my scalp started itching just thinking about the words on that page.
Admit it. You are considering scratching your head now too after reading this.
Thus proving that while trends come and go and methods of communication evolve, the words we use to do so, will remain ever powerful – so use yours well.
And always be on the lookout for snakes.